Hi, I'm Sinead….more commonly known as "Miss Sinead" – even my family knows if they really want my attention this is how to get it! I live in Paddington with my husband and 8 year old daughter, we have 2 older kids who are now adults & living their best lives in Bondi Beach. I am seriously living my childhood dream, owning a ballet school and teaching ballet. If I could meet my 7 year old self, I could say "we did it!!!" and she'd be proud of us.
Where and how long have you lived in Sydney's east?
I'm Paddo born & bred, and I think I'll be here forever.
I've literally moved from the family home I grew up in Paddo to my family home with my husband & kids in Paddo….
Three words that describe what it's like to live in the eastern suburbs?
Life is good!
How many children?
I have 3 kids – 2 are my step-children although now they are step-adults being 27 and 25! And one is my biological daughter, she's 8. And I have a few hundred children at the ballet school….
Favourite Park:
During lockdown it was Trumper Park but now I have been there too many times! So it's Rushcutters Bay, being by the water is a wonderful luxury we have nearby.
Favourite Beach:
Redleaf on a hot summer's evening with an iced piccolo and the crossword.
Next year, we're taking a sabbatical in Fiji for 3 months so my daughter can connect with her roots, so I think a beach on Malolo Lai Lai island will quickly become a favourite.
Favourite kid friendly cafe:
I think (maybe naively) that every cafe is kid friendly…
Favourite Coffee Spot:
My favourite local cafe recently closed down! I am on the lookout for my new local but I haven't firmly committed to any yet. Coffee is life so it's an important decision.
Outside of Paddo, the Bogey Hole Cafe at Bronte
Favourite date night place:
We do date day instead and make sure we have lunch together every Friday no matter what. We venture all over the Eastern Suburbs to try and find somewhere new for lunch each Friday. But my favourite is just our local pub, The Royal at Five Ways, it's super chill and we can sit on the balcony & people watch.
Where in the east have you yet to explore and would like to ?
I like to think, given I've lived here all my life, that I've seen it all but do you know I found Bear Park just 2 years ago and I didn't know it was right on my doorstep! So, I am going to say – I love just walking and accidentally finding new places in our little part of the world.
What would you like to see improve in the eastern suburbs?
More pram/wheelchair friendly streets and maybe this is just a Paddington thing but it was so hard navigating the streets with a pram. Also, I'd love to see Oxford St back to what it was when I was a teenager – it was the coolest place with so many unique shops. The empty shops are so depressing.
Favourite Local Shop:
LoveDuck in Paddington – Ainslie's dresses are so pretty!
Favourite wet weather location:
Definitely home making & then eating pasta – my daughter is a home body so that helps.
Favourite Local family Weekend Activity?
We're pretty boring and usually wander around Paddo to find somewhere for lunch (our activities often centre around food!?). We often end up at Paddo Markets for lunch on Saturday. We have family roast with mum, dad & my sister's family (who all live in Paddo too) every Sunday so we often bake a yummy dessert.
Work or SAHM?
Work. I own Academy Ballet a ballet school at the Entertainment Quarter.
I've been teaching for over 25 years now and have owned AB for 12 years. It's absolutely the best job in the world – imagine getting to dance and be with kids all the time.  Owning the ballet school is literally my childhood dream come true.
It also gives me a great balance with home life. I feel like I've hit the jackpot but actually its just years & years of hard work that's paid off.
Motherly advice?
As someone that has worked with kids for over 25 years, it's get some perspective. If it won't matter in 5 years, don't stress about it now!
And…. be kind to yourself, you're doing better than you think.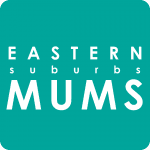 Check out the interview Miss Sinead did with Eastern Suburbs Local Mums here: https://easternsuburbsmums.com.au/monday-local-mum-sinead-vidler/